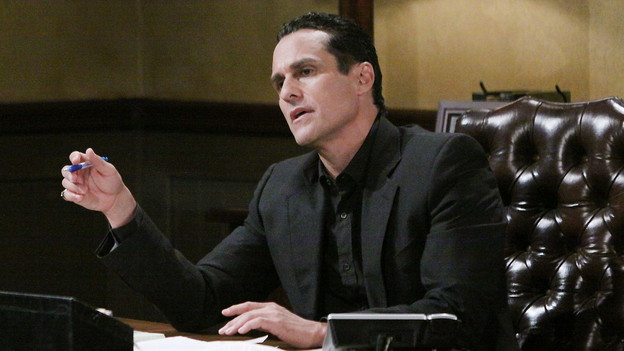 At the Metro Court restaurant Jax angers Claire when he tells her that Sonny dumped her to get back together with Brenda. Claire argues that Jax wants to make Sonny look like the bad guy so that he can swoop in and "save" Brenda. When Jax protests, Claire insists that Jax seems willing to give everything up for another chance with Brenda. 

At the mob restaurant Sonny insists that Jason tell him about Brenda's secret. If he can help Brenda, he needs to know! Jason explains that this isn't his secret to spill. Sonny realizes he must respect Brenda's wishes and backs off. Later he summons Suzanne to the restaurant where he wants to talk about Brenda, but Suzanne cuts him off. She knows Brenda romanticizes her relationship with Sonny, but Suzanne hopes that Brenda will never get involved with a thug like Sonny again. Sonny swears he loves Brenda, but Suzanne tells him that if he truly loves her, he will leave her alone. 
To Read More Click Here.