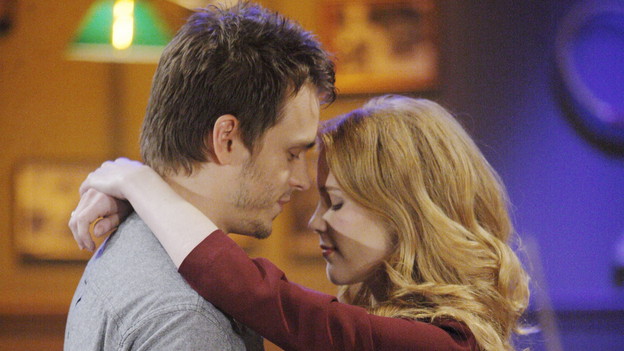 At Jake's Jason continues to grill Siobhan about what she overheard when the Balkan's men took her hostage. Lucky arrives and isn't pleased to see Jason with his new girl. He warns Jason to back off. Jason reminds Lucky that both Brenda and Siobhan are in danger, so if Siobhan remembers anything, please tell him. He leaves and Siobhan warns Lucky that he's in danger, too. He made a fool out of the Balkan, so maybe it should be her protecting him. Hee. When Lucky doesn't seem bothered by being in the Balkan's crosshairs, Siobhan exclaims that she can't decide if Lucky is being noble or reckless. 

Patrick enters and is soon joined by Lisa at the bar. Patrick takes a chance and asks Lisa to drop her case against Robin. Please don't get Robin fired -- for Emma's sake! Lisa agrees to consider it if Patrick sleeps with her. Say what now? Patrick's jaw drops as Lisa laughs. She's kidding -- or is she? 
To Read More Click Here.