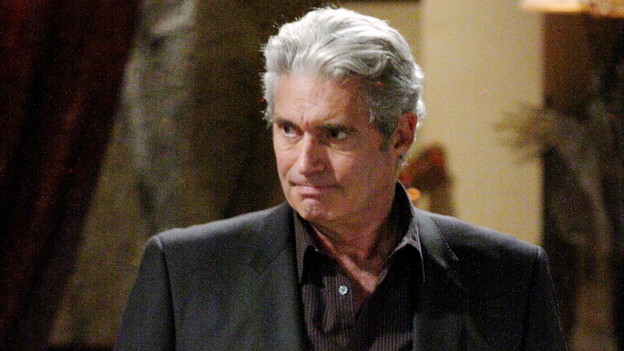 Annie finds a handcuffed JR and questions what he's done. She helps get him out of the cuffs and points out how he's done a stupid thing (having Asher take AJ without Marissa's permission) that might cost him his chance of getting custody. Annie says she was the one who took him, and spins a story on why. Marissa doesn't believe it, and goes over to JR's with a police officer to get AJ. JR claims he's been awarded temporary custody of AJ and sends the police officer off. Marissa swears she won't allow this.

Caleb and Asher argue at Chandler Enterprises, and in the scuffle, Asher falls down the stairs and is knocked unconscious. Erica tells Caleb that Asher is his son. Caleb is stunned and recounts to Erica how Sonia followed him into some mines he was working on one day, but the mines collapsed and Sonia went into labor, forcing him to deliver his own son. Caleb tells Erica he gave Asher up for adoption and moved alone on top of the mountain, beacuse he was too overcome with grief.
To Read More Click Here.