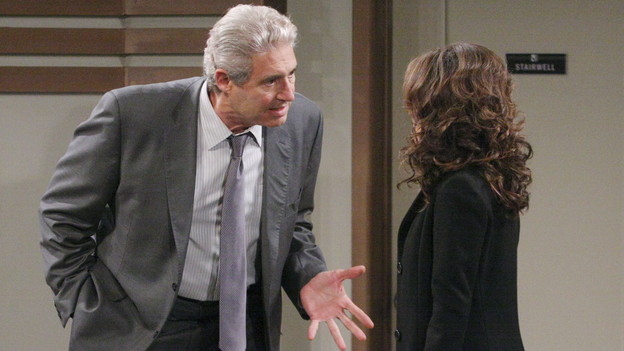 Ryan concludes David tried to set him up for murder and must search for evidence against Nick Pearson. He's planning on leaving town to find Nick, and asks Greenlee if she wants to come. Greenlee agrees.

Colby returns to Asher's room to find him conscious and tells him that Caleb knows that he is his son. Caleb tells Erica he believes Asher was keeping his secret (that he was Caleb's son) until he could hurt him with it. Caleb and Erica have a very public press conference where they accuse the Chandlers of stealing Cortlandt Electronics (this is a calculated move on their part, as they believe it will pressure the SEC to give Cortlandt back). Asher interrupts the press conference, ready to expose Caleb for being a deadbeat dad.
To Read More Click Here.