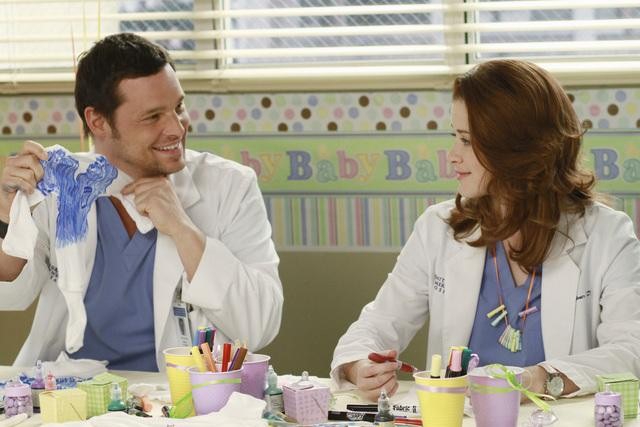 We're not entirely sure what's going on with this clip. It's from "Song Beneath the Song," the March 31 episode of Grey's Anatomy, but has nothing to do with the musical.
There's a new episode prior to the much-anticipated (or dreaded) event, but we've yet to see any clips from March 24's "This Is How We Do It" (there are many photos).
This clip also leaked a week or so ago, but was cut off at the end. It's all very strange, but here's another, more complete look at Seattle Grace's Angel of Death ...
http://www.tvfanatic.com/2011/03/greys-anatomy-sneak-peek-song-beneath-the-song/