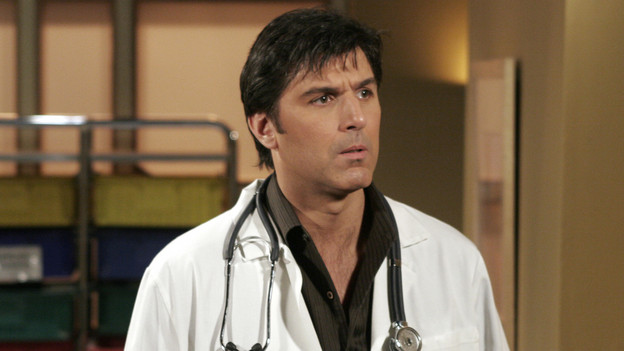 Word of Zach's death spreads fast... 

Jesse bumps into Amanda and Jake at the hospital on his way to talk to Angie. He tells them that Zach has died. Jake and Amanda put their fight about Caroline/Cara as in Jake still refuses to talk about his ex-wife Cara to current wife Amanda on hold and decide to head to the courthouse to support Greenlee. Jake reveals that Zach saved his life once when Jake was taken hostage by a rebel African tribe. He wants to tell Trevor, Spike and Ian what a hero Zach was. 

At the courthouse Jackson urges Greenlee to focus on her trial but Greenlee can only worry about Kendall. She says that Zach died trying to help her. Liza turns to Tad when she learns that Zach is dead and needs a minute to collect herself. She murmurs that even though Zach didn't love her in the same way she loved him, she … Tad understands and is very tender as Liza struggles to accept Zach's death. Read More...
http://abc.go.com/shows/all-my-children/episode-detail/episode-10504/623725