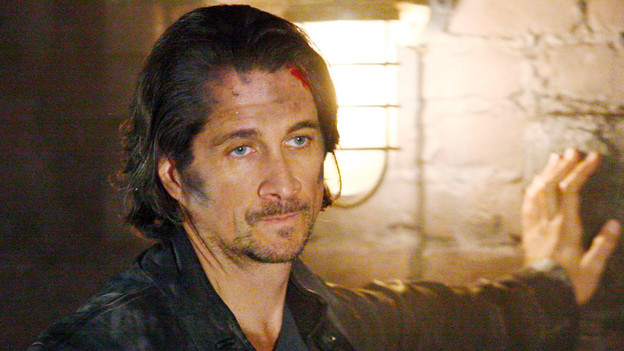 Eli sets off the bomb and the warehouse explodes. John disarms Eli and cuffs him. John and Todd enter the warehouse looking for Starr and Hope and are both buried in burning debris when the building collapses on them. Meanwhile, outside, Danielle tells Natalie that Tea is still alive and was inside at the time of the explosion.

Cole finds the evidence bag with Eli's gun in it. He goes and confronts Eli (handcuffed to John's squad car). Believing Starr and Hope to be inside the warehouse when it exploded, Cole shoots Eli on the spot.

As Natalie tries to keep Marty away from the debris explosion, Marty (worried for Cole and Hope) warns Natalie to let her find her son or Marty will tell John something sketchy is going on with Brody and Natalie. Natalie is alarmed. Read More...
http://abc.go.com/shows/one-life-to-live/episode-detail/episode-10797/594317