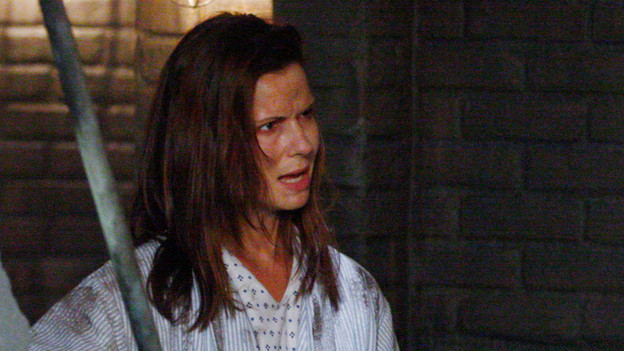 Danielle tells Natalie that Starr and Hope were never in the warehouse with Eli.

After shooting Eli, Marty finds Cole with the smoking gun and urges him to leave the scene. Cole does, and soon after Natalie comes upon Marty holding the gun. Marty takes credit for Eli's shooting to protect Cole and is arrested. Natalie tells Marty that, per Danielle, Starr and Hope were never in the warehouse..

Bo leads the search effort for survivors of the blast. Tea and Blair find themselves trapped in a storm drain below the warehouse. Todd and John are trapped in the same storm drain, but separated from the women by a wall of debris. Todd is forced to take dramatic steps to save John's life (such as popping his shoulder back in its socket). Read More...
http://abc.go.com/shows/one-life-to-live/episode-detail/episode-10798/595854