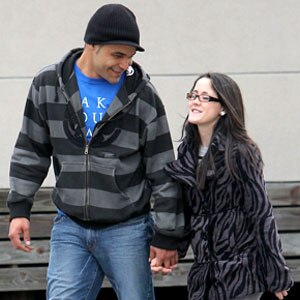 We'll let Jenelle Evans field that one herself:
"Yes," the Teen Mom 2 trainwreck tells E! News. "We are back together."
What the what?!
How about those pesky assault allegations she made against her on-off-back-on slacker of a boyfriend, Kieffer Delp? And the ones he in turn lobbed back at her?
Those are history. Along with reconciliation, Jenelle, 19, and Kieffer, 20, agreed to drop their dueling complaints.
The dynamic duo, who while together were homeless, caught using drugs and stealing her mother's credit cards for an impromptu road trip—which resulted in Jenelle's firing from her waitressing job. (Kieffer, a high school dropout, hasn't expressed any interest in joining the ranks of the employed.) Jenelle was shown on Teen Mom 2 sleeping in her car after she ran out of cash and Kieffer hightailed it back to New Jersey. Read More...
http://feeds.eonline.com/~r/eonline/kristin/~3/z0dPWsmea0Q/b232703_teen_moms_jenellemdashis_she_really.html