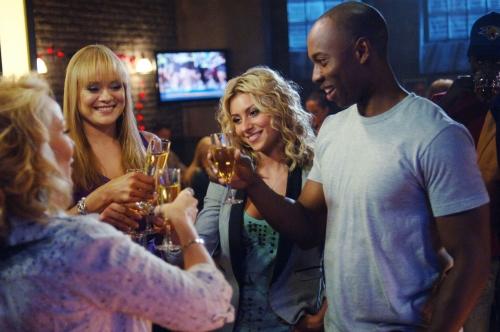 The second episode of this freshman series picked up right where we left off last week. The Hellcats are at qualifiers at the outset of "I Say a Little Prayer," waiting for their chance to compete. They need to do place or else the university is going to cut their program.
Martiâ??s mom, Wanda, shows up to the competition because Alice invited her when she stopped by the bar. As embarrassing as Wanda is supposed to be, she seemed pretty harmless at the competition. She just wanted to be there to support her daughter. Dan came to support Marti and ended up having a quick conversation with Savannah.
There is definite chemistry there, and that is something I would like to see. I hope they donâ??t go down the Marti/Dan route because I just donâ??t feel it between them.
To Read More Click Here.