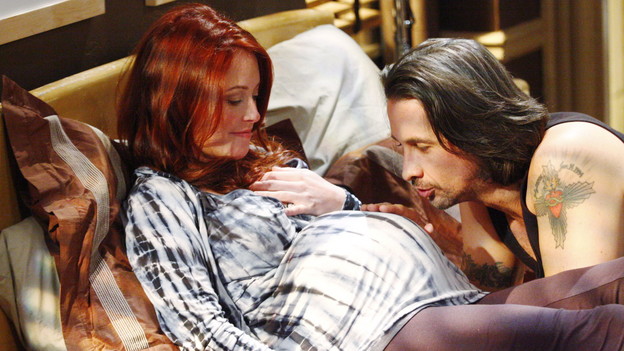 Starr suggests to Cole that they take Hope and flee somewhere and live their lives as fugitives. Cole pretends to agree, but while Starr is in the shower, goes to the police and turns himself in for the murder of Eli. Meanwhile, James tells Ford that he's more in love with Starr than ever. Inez urges James to tell the truth about Cole's whereabouts before he gets arrested. She also tries to take care of Ford, who is being released from the hospital.

Natalie calls Brody to tell him she's decided to have a paternity test on her baby. John catches her talking about a paternity test, but Natalie covers and mentions it's for Jessica, as Ford could be the father of her baby.

Todd and Tea make love and Todd wants to have a party to celebrate the fact that Tea is alive.

Rex tells Bo that the mystery of his parentage has been rekindled. Viki confronts Echo with the book containing the Rick and Lili letters, accusing her of bamboozling Rex about his true parents. Echo throws Viki out, and then goes to see Clint and tells him they need to discuss her son.
http://abc.go.com/shows/one-life-to-live/episode-detail/episode-10804/603539