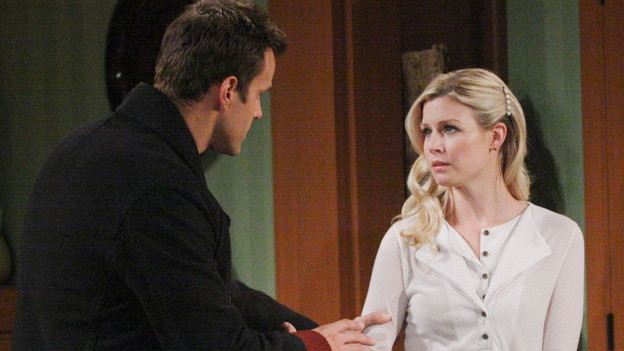 We see a replay of Ryan and David struggling over a gun. The gun goes flying and David wraps his hands around Ryan's neck. There's a shot and David falls to the ground. Ryan looks around bewildered as Erica emerges from the shadows holding a smoking gun—literally. She asks if David is dead yet as Jackson arrives. Ryan checks for David's pulse as he quickly tells Jackson what happened. Jackson whips out his handkerchief and takes the gun from Erica, who numbly tells Jackson that she couldn't let David get away with causing Zach's death. Luckily—or not—David is still alive, but barely. Jackson calls for an ambulance as Ryan urges David not to die; he can't get off this easily! Erica tells Jackson how she came to find David and Ryan, explaining she shot David to save Ryan. 

Downstairs Emma wonders where Ryan is as Opal arrives with a pumpkin pie. Greenlee leaves Emma with Opal, who is the town's favorite baby-sitter now that Ruth moved to Florida, and runs out to find Jackson and Ryan. She heads to the roof where she is shocked by what she sees. She looks at Erica, who announces she didn't want Spike and Ian to lose another parent, meaning she shot David! Brot arrives with some cops as Jackson says that Erica shot David to save Ryan. Ryan gives Brot his version of events and then asks Opal to take Emma to Annie. 

Jesse stops by the hospital to bring pumpkin pie to Jake and Angie. As they eat, all of their cell phones start ringing. We bet we know why! David is soon wheeled in and Jake is forced to save his life as Angie says there are no other surgeons on call. Griffin arrives and Angie updates him on David's condition. He gets to work on David but needs Greenlee's permission. Greenlee gives it reluctantly, clearly torn. Read More...
http://abc.go.com/shows/all-my-children/episode-detail/episode-10508/633268