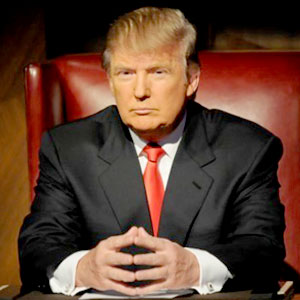 The more Donald Trump sounds like a presidential candidate, the more Celebrity Apprentice—well, what exactly?
Is Citizen Trump helping his reality show in the ratings? Has Gary Busey's genius hurt the Donald in the polls? Let's take a look at the tracking:
The story begins in February, when Trump is a distant, but surprising fourth-place finisher in a survey of Republican voters. He polls at 8 percent.
On March 6, the new season of Celebrity Apprentice premieres, and averages 7.9 million viewers, down 5 percent from the previous spring. 
So, it's bad for Busey and the men of Backbone that Trump is searching for President Barack Obama's birth certificate, right? Read More...
http://feeds.eonline.com/~r/eonline/kristin/~3/fY3Bs5kyIbA/b237170_donald_trumps_presidential_talk_killing.html