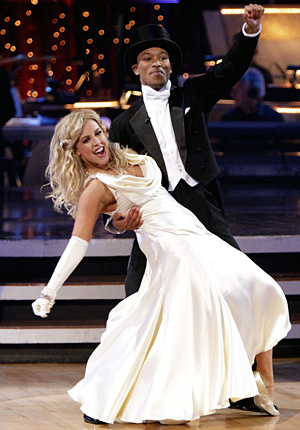 Karina Smirnoff fell, Chelsea Kane shined and Kendra Wilkinson shook it up real good last night on Dancing With the Stars' "guilty pleasure night" Monday.
Taking a spill that sent herself and Ralph Macchio tumbling from the top, Karina Smirnoff's fall was the second major professional mishap of the season.
Was it worse than Maksim Chmerkovskiy's a few weeks back? He and Kirstie Alley recovered fine then, and Karina and Ralph appeared to do the same. Read More...
http://www.tvfanatic.com/2011/04/dancing-with-the-stars-review-week-six-performances/