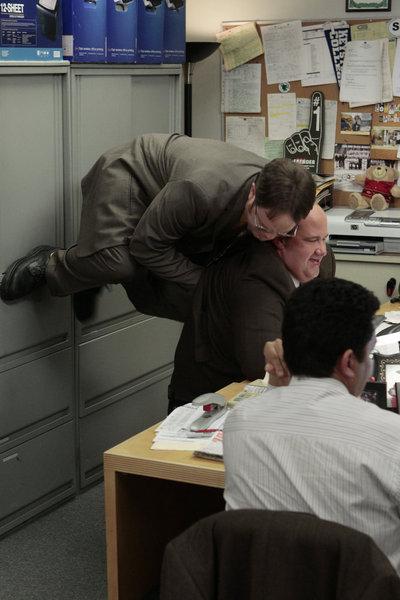 If this was the level of quality we can expect from episodes no that we are without Steve Carrell, then I am not all that excited for the future of The Office.
"Dwight K. Schrute, (Acting) Manager" had many elements of The Office that were a part of what made it such a great show in the early going of the series, but without that key leading man in Carrell, it just didn't come together as an excellent half hour of tv.
Dwight's whacked out behavior is what sucked many viewers into the show way back when.  With a mandatory pledge of allegiance, a painting of himself on the wall, the honor system on the coffee maker, empty vending machines, piranhas, and guns in and out of holsters, Dwight was as wacky as ever. Read More...
http://www.tvfanatic.com/2011/05/the-office-review-guns-dont-kill-people-they-reveal-hardwood/