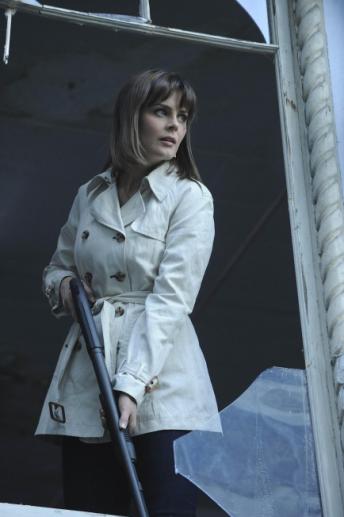 Last week's Jersey Shore homage set the bar high, but Bones came through with another solid episode Thursday night, albeit one that wasn't anything like we were expecting.
Unlike the season's first three installments, "The Body in the Bounty" did not guest star Katheryn Winnick as Hannah. In fact, we only caught one passing reference to her.
Instead of fleshing out Brennan's feelings for Booth, Bones treated us to a case that went from dull to surprisingly complex and a great subplot provided by David Alan Grier.
To be honest, when we first saw Grier hamming it up as Dr. Bunsen Jude, The Science Dude (a clear Bill Nye parody), we weren't sure this was going to work out. Like, at all.
But, what could have been an annoying guest character became a downright lovable Squintern stand-in, as Dude's efforts to woo Brennan onto his show endeared him to us.
To Read More Click Here.