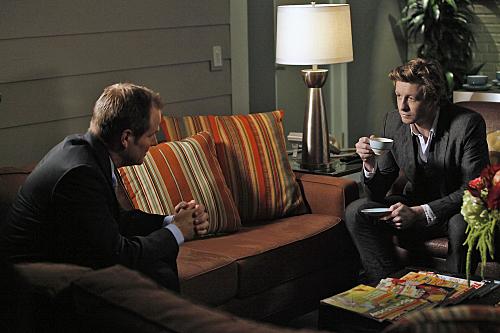 What does Patrick Jane see when he looks at Max Winters? That is the question I had while watching ''Red Carpet Treatment."
The parallels are obvious. Both men lost their wives to brutal madmen. Maxs' wife's murderer is now dead. Max spent years planning the man's death. So, I loveed the end when Jane asks Max:' 'Was it worth it?''
Max said yes and I'm guessing that moment of confirmation will drive Jane through the rest of the season in hihunt for Red John.
Elsewhere, Jane has now moved a bedroll and pillow into the CBI attic. I expect a coffee maker and a portable shower any time now. Does the man ever go home?
To Read More Click Here.