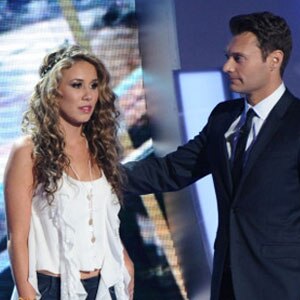 Haley Reinhart put on a brave face during her American Idol elimination last night, but what happened next? Did the third-place finisher melt into tears backstage?
We just got the scoop from Haley herself, who told us about her reactions last night, how she feels now—and whether she blames her lack of votes on the judges' tough critiques.
"You only have seconds to think about it," Haley told us about her elimination. "So I took seconds to think about it and then I said, All right, all right, it's OK, this it. And guess what—I have to sing a song in about five seconds, so let's move on to that and have a good time with it and show America why they kept me there so long." Read More...
http://feeds.eonline.com/~r/eonline/kristin/~3/jVA7PKhelNo/b243166_american_idols_haley_reinhart_i_was.html