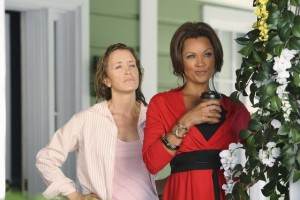 Gabby and Carlos are about to meet their biological daughter and their parents. They can spot that Gabby's daughter has her DNA immediately from her brattiness.
Gabby reveals to the others that not only is Juanita not her biological daughter, but she has also found her biological daughter, Grace. Gabby tries to enforce her fashions onto the family of the biological daughter, but they are having none of it. This does nothing to deter Gabby, who is determined to see her daughter get what she could never afford.
To Read More Click Here.