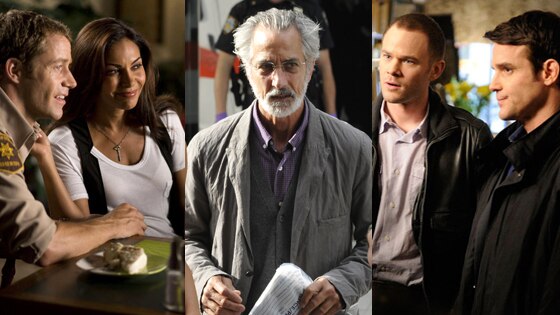 Are you ready for some…Syfy?
Monday nights just amped up the power with this evening's return of fan faves Eureka and Warehouse 13, followed by the series premiere of superhero series Alphas.
It's been so long since Eureka and Warehouse 13 last aired that we feared both shows were trapped in a temporal anomaly, so we chatted up their stars for some reassurance—and a few hints about what we can expect from their quirky, charming and always fun summer series.
What are you waiting for? Grab your artifact, rev up your sky cruiser and fly on in here! The fate of the planet depends on it! Read More...
http://feeds.eonline.com/~r/eonline/kristin/~3/47clEB9PdBU/b251549_eureka_warehouse_13_return_with_alphas.html