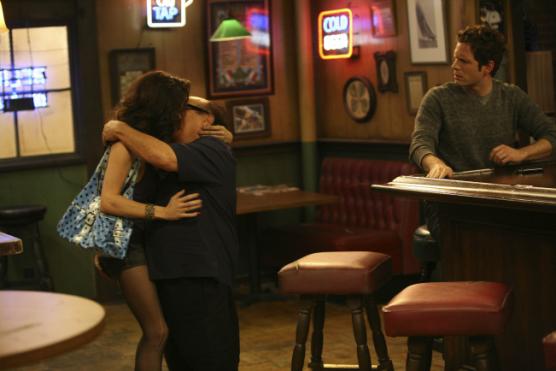 Baby dick. Shrimping. Boiling denim. Banging whores. Projectile blood vomiting.
 
Oh yea...the depravity, half-baked schemes and hilarious underhandedness of Mac, Dennis, Dee, Charlie and Frank were back in full force in the It's Always Sunny in Philadelphia season premiere "Frank's Pretty Woman".
 
And thank God they're back to their old self-serving ways because after last season's half-assed laughs I was beginning to think that the sun was setting on Sunny.
Unless you've been hiding under a pile of kitten mittens, you know that Mac is now fat. Having gained over 50 pounds, his belly appeared on screen before he did. I honestly think Rob McElhenney actually dragged that trash bag full of Mexican food everywhere he went. Mac also developed Type 2 diabetes (or dia-beh-tess as he kept pronouncing it to Dennis' annoyance). Watching him chow down on a chimichanga while injecting himself with insulin had to be one of the skeeviest things I've seen on TV in a while. And the funniest. Just remember it's not fat. It's mass. Read More...
http://www.tvfanatic.com/2011/09/its-always-sunny-in-philadelphia-review-franks-pretty-woman/