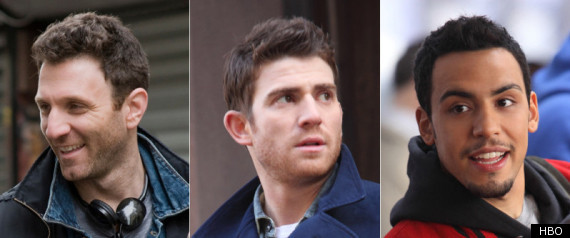 If you're a 20-something living in New York, traversing the downtown scene in search of big breaks and big dreams, chances are How to Make It in America is your kind of show. If you're not, the popular HBO series probably makes you wish you were.
How to Make It, created by native New Yorker Ian Edelman, chronicles the journey of two childhood friends from the Lower East Side with skyscraper-sized aspirations -- -- played by Bryan Greenberg and Victor Rasuk -- who set out to start their own apparel company. The show, which begins its second season on Oct. 2, offers not only a spot-on gritty-meets-glamorous view of life in the Big Apple, but one of the more realistic portrayals of entrepreneurial life in one of the city's sexiest and storied industries -- fashion.
The first season introduced viewers to Ben Epstein and Cam Calderon and their unlikely friendship that could only be born on the streets of New York. ("We got something for everybody -- tall/short, Jewish/Latin, grumpy/cool," Cam once riffed.) Despite a longtime interest in fashion and design, the closest Ben has come to the "industry" is folding designer jeans at Barneys, while Cam constantly pursues side hustles with a success rate that still has him living with his grandmother. But a visit to a loan shark, a pricey spool of denim and a lucky break from a Japanese buyer set Ben and Cam on their way. Lake Bell, Eddie Kaye Thomas and Scott "Kid Cudi" Mescudi and Luis Guzman serve as a colorful supporting cast both on screen and in the lives of this fictional entrepreneurial duo. Read More...
http://feeds.huffingtonpost.com/~r/HP/Entertainment/~3/h3YklEKRbVo/how-to-make-it-in-america-season-2_n_989615.html