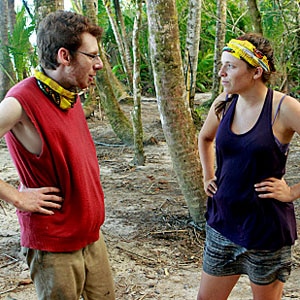 Karma's a bitch.
The question tonight on Survivor: South Pacific was whether that bitch is named Christine or Cochran.
Could Upolu's original outcast Christine and six-time Redemption Island champ continue her winning streak and send her opponent, Ozzy, straight to the Survivor Hall of Shame?
Or did the veteran's diabolical plan to sacrifice himself, beat Christine, even the tribe's numbers in the merge and rely on Spy Kid Cochran to be Savaii's mole actually succeed? Read More...
http://feeds.eonline.com/~r/eonline/kristin/~3/N9yFrXJkeA4/272958