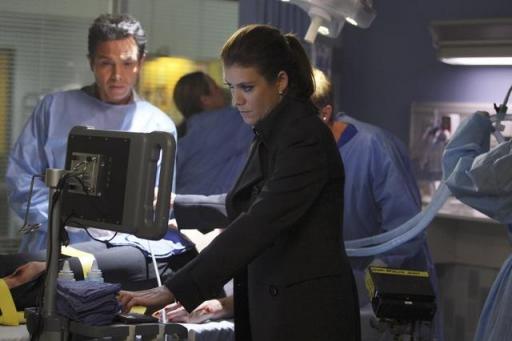 Another week, another captivating Private Practice.
"Don't Stop 'Till You Get Enough" was another strong episode to add to the already amazing season. However, I simply can't understand how and why this season's viewership continues to decline. What's up with that?
Amelia's addiction continued to spiral out of control with the help of her newest fling, Ryan. From writing her own prescriptions to ditching work, it's obvious that Amelia hasn't quite hit rock bottom just yet, but she is undoubtedly getting pretty darn close. In short, I don't like seeing her this way, but her storyline is far from boring and I think that Caterina Scorsone is doing a remarkable job.
Poor Sheldon! I liked seeing him out of his element and worrying about Amelia like crazy. I only wish that she knew how concerned he was. Then again, I'm not sure if that would even matter as she continued to make the wrong decisions. I was shocked when she snidely made remarks to both Cooper and Addison, but she really is just not herself right now. Amelia needs help… fast! Read More...
http://www.tvfanatic.com/2011/11/private-practice-review-amelias-addiction/