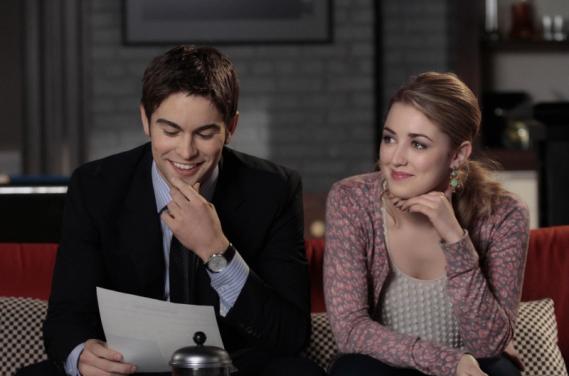 In a word ... finally.
With the fifth season of Gossip Girl winding down and several key storylines intertwining, we were promised the biggest surprise of the year this evening and "Raiders of the Lost Art" certainly delivered.
Or perhaps we should call it "Raiders of the Lost Bart"?
That was a doozy of a plot twist, even on a show that goes through so many on a weekly basis and often concocts totally unrealistic bombshells through haphazard writing. Bart Bass? Who saw that coming?
I guessed it only after I saw Blair's mortified face. What else would cause such a visceral reaction from a girl who's seen everything? It had to be Bart, which B basically confirmed when she told Chuck to see for himself? Read More...
http://www.tvfanatic.com/2012/04/gossip-girl-review-return-of-the-scheme-team/