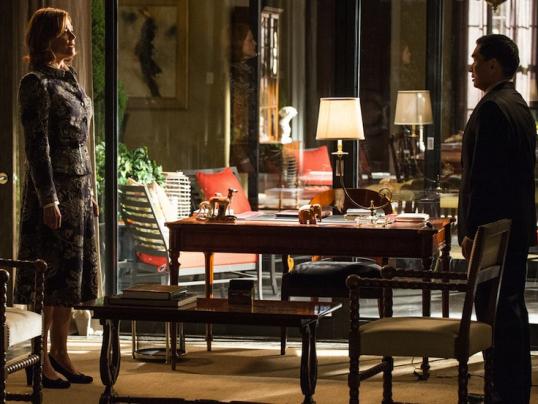 It was only "16 Hours," but lives were changed forever in that time on Political Animals this week.
Let's start with the potentially game changing political move. I predict that Elaine will not run against President Garcetti in the next primary. Instead, she will be his running mate. Why?
All season (limited as it may be), Garcetti has sided with Elaine instead of Vice President Collier. These 16 hours may have clinched the decision for the president. Garcetti made it clear he wished Elaine had agreed to be his Vice President. Read More...
http://www.tvfanatic.com/2012/08/political-animals-review-16-hours/