The Modern Family crew all prepared to take the next steps in their respective lives on "Schooled," as Haley went off to college, Lily started kindergarten and Jay and Gloria prepped a little for the new baby.
While both were momentous occasions, as Claire put it:
Haley going to college is a miracle. Lily going to kindergarten is the law. | permalink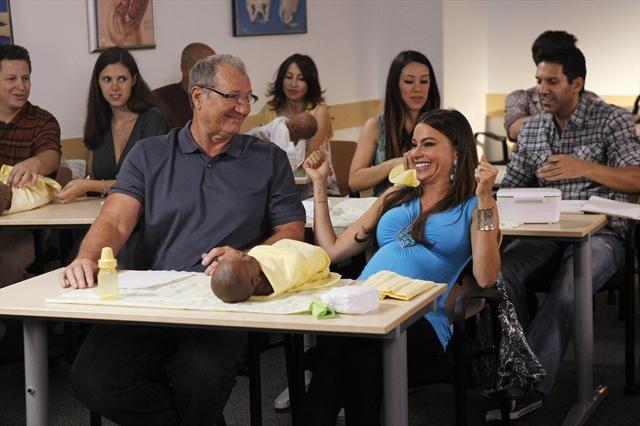 I'm sure I'm going to get some comments letting me know how offensive and stereotypical some of the jokes were tonight. As you are all entitled to your opinions, I'm entitled to say: I laughed my ass off. I thought this was one of the funnier episodes in awhile. Let's break it down by family. Read More...
http://www.tvfanatic.com/2012/10/modern-family-review-phils-osophy-and-venn-diagrams/#ixzz296fKryfI