It was a family-fun night over at ABC, as we got a double dose of America's favorite comedy (read my review here of "Schooled.") In the second episode of Modern Family Phil prepared to get a little "Snip."
After Jay and Gloria's unplanned pregnancy, Phil and Claire decided they should take some precautions if they didn't want a surprise of their own. Also because Phil thinks it will allow for some more "freestyling in the boudoir."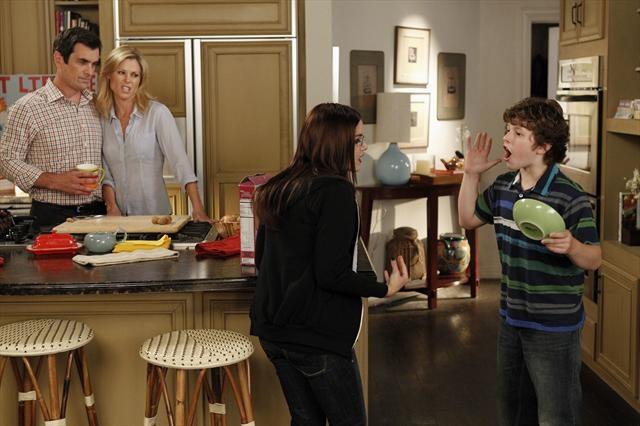 Everyone was a little unsure of his/her path in this episode. Claire and Phil had themselves convinced they were done having children, but of course they weren't 100 percent.  Read More...
 http://www.tvfanatic.com/2012/10/modern-family-review-in-denial/#ixzz296ffthiZ