If you were a fan of 24, you should really tune in to Last Resort.
As I found myself holding my breath for much of "Eight Bells," I couldn't help but think this ABC drama just gets better and better with each episode.
This week, Marcus was concerned about waging a war on two fronts. I'd say he's already juggling three: the outside world, the island locals and his own crew.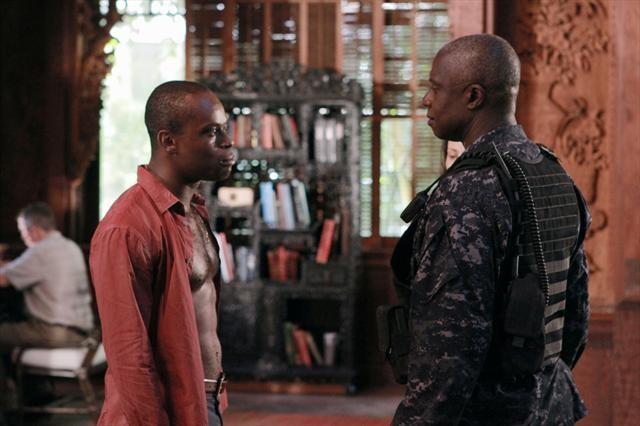 Some sailors are bordering on mutiny as they argue amongst themselves and question what the Hell they're doing on this island in the middle of nowhere surrounded by their own Navy. Fighting a definitive enemy is difficult enough. How does the crew wrap their minds around what's happening here? Read More...
http://www.tvfanatic.com/2012/10/last-resort-review-a-war-on-two-fronts/#ixzz296fpTFMO