It's been 10 long months since we last saw The Gang and, man, they are a sight for sore eyes.
Mac's no longer fat, although I know a lot of people were high on that storyline from last year. Most would say Season 7's Fat Mac was way more likable than Sweet Dee-being-preggers arc from Season 6 (2010). So, what will be the running gags this year? The duster has survived and now it appears the 'ocular patdown' glasses might become a mainstay.
Personally, I'm psyched to see Charlie in braces, spitting and lisping like a flustered, an angsty man-child.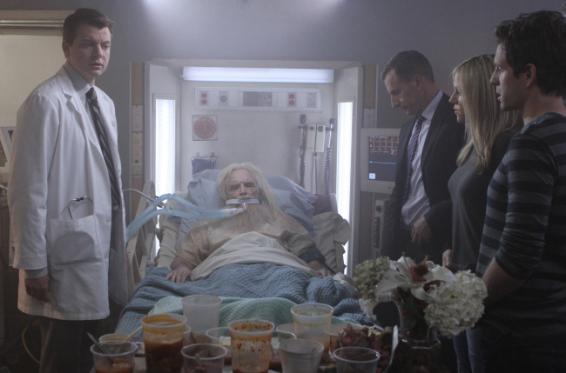 It's tough to say which character combos make for the best comedy, but "Pop Pop: The Final Solution" certainly makes the case for Dee with Dennis and Charlie with Mac, as Frank roams the territory as a lone wolf.
That said, I'd be interested to see what would happen when all of these characters are isolated from one another; a scenario in which they wake up out of some haze and they're separated in unknown locations and have to get back to the bar. Read More...
http://www.tvfanatic.com/2012/10/its-always-sunny-in-philadelphia-review-painting-is-for-the-dogs/#ixzz296hG9NxK