"Old Wounds" walked the fine line between love and hate, truth and lies, and the difference between fighting for justice and being a vigilante.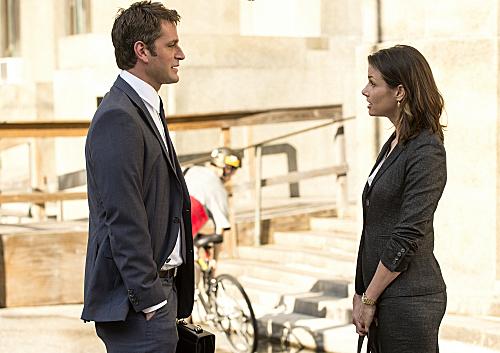 We'll start with justice. Lily Rivera certainly never got any. The four men who gang raped her walked away on a technicality and she's suffering from such a bad case of PTSD that she'd prefer to be dead. To see those men high-fiving one another in court as they got away with it must have been horrifying.
I could understand how the detective just snapped. I was surprised he didn't shoot the third man. He'd already killed two of them. I can't imagine taking out the third would have changed his case any and I doubt Danny would have shot him to stop it. Read More...
http://www.tvfanatic.com/2012/10/blue-bloods-review-the-fine-line/#ixzz29ONblUzs