The Voice gave us three worthy battles in one hour this week. We might not always agree with who the coaches choose as their winners, but isn't that part of the fun?
Let's take a look at who won the battle, who lost the battle and who was stolen by a new coach on Tuesday night's The Voice...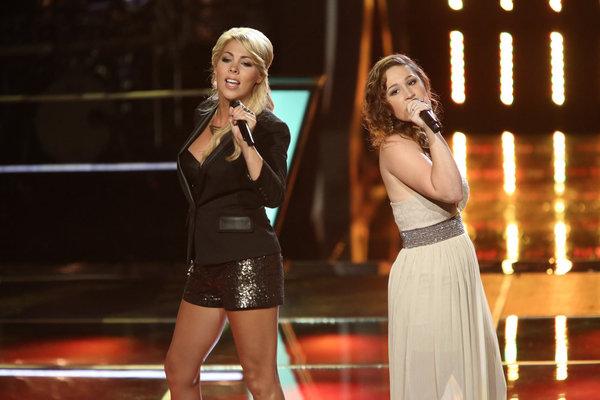 Team Blake - Liz Davis vs. Nicole Johnson - "Baggage Claim"
The Battle: Both of these girls are in Nashville trying to make it. I was in Nashville for the past two years. How did I not see them around? In all seriousness though, during the practices Blake basically said he was looking for someone to be the next "my wife." As for the actual performance, I was surprised at how much more I like Nicole Johnson (I thought they would have been pretty even). Maybe it was that earlier discussion about Liz's nasal sounding voice, but she just seemed off in comparison. It might be that her sound doesn't fit on a Miranda track, and therefore Nicole sounded that much better because of it. Read More...

http://www.tvfanatic.com/2012/10/the-voice-review-always-a-good-time/#ixzz29b2KmAaY