The fourth floor Pasadena, California apartment where Sheldon and Leonard live has an open floor plan living and kitchen area with a breakfast bar, two bedrooms and one bathroom (with a cool periodic table shower curtain). Bill Podley, president of Podley Properties in that area, told Bankrate that the home would cost the two about $1,800 to $2,200 a month in rent. This would be realistically doable for university scientists.
Want to get a better idea of their pad? Spanish interior designer Iñaki Aliste Lizarralde hand draws floor plans of famous TV homes, including Sheldon and Leonard's place. (And Penny's, too.)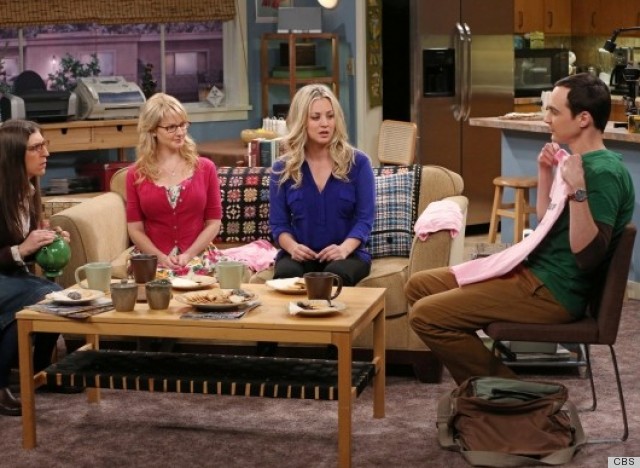 Head over to Bankrate to get the details on five other TV homes and make sure you tune into CBS on September 26 for the season premiere.
Have something to say? Check out HuffPost Home on Twitter, Facebook, Pinterest, Tumblr and Instagram.
http://www.huffingtonpost.com/2013/08/22/big-bang-theory-apartment_n_3793193.html?utm_hp_ref=tv&ir=TV