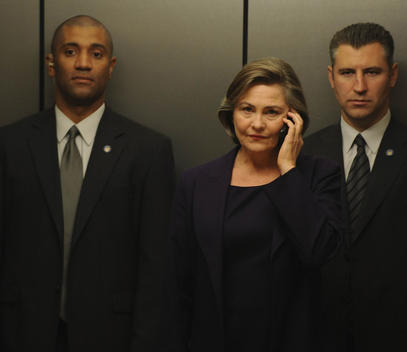 To torture or not to torture. A question we all face at some point in our lives. Should I ask the man at the gas station for directions ... or torture him until he draws the route on a map for me? Yes, this dilemma never fails to hit home.
But enough serious talk. 24 is about wild entertainment, not issues or current events.
President Taylor chose in tonight's episode to listen to Charles Logan instead of heeding the voice of her conscience, which sounds remarkably like the voice of Ethan Kanin. Now I admit, Logan can be persuasive...
Full review: