Couples Retreat is a comedy from director Peter Billingsley and writers, as well as stars, Vince Vaughn (The Break-Up) and Jon Favreau (Made). Also starring are Jason Bateman, Faizon Love, Kristen Bell, Malin Akerman, Kristin Davis, Kali Hawk, and Jean Reno. The story follows four couples from the Midwest who visit a tropical island for what appears to be a vacation. One of the couples is there for therapy while the others believe that they are there for fun in the sun. That is, until they realize that participation in activities and therapy is mandatory. Hilarity soon ensues. Watch the trailer here.
Adventures of Power is a comedy written and directed by star Ari Gold about Power, a miner who grew up wanting to be a drummer but had no drumset. He dreams of becoming the greatest air-drummer of all time. In his small mining town, he faces obstacles and ridicule that he must overcome to reach that dream. Also starring: Michael McKean, Jane Lynch, Adrian Grenier, Richard Fancy, Annie Golden, Nick Kroll, Shoshannah Stern, Steven Williams, Chi Ling Chiu, and Jimmy Jean-Louis. Watch the trailer here.
Free Style stars Corbin Bleu (High School Musical) as Cale, a motocross racer who dreams of winning a spot on the Amateur National Championship team. With the help of his mother (Penelope Ann Miller), sister (Madison Pettis) and girlfriend (Sandra Echeverria), he shows that with willpower and courage you can achieve anything. Also starring: Scott Patey, Tegan Moss, John Shaw, Tyler McClendon, Hannah R. Lay, and Wall Levy. Watch the trailer here.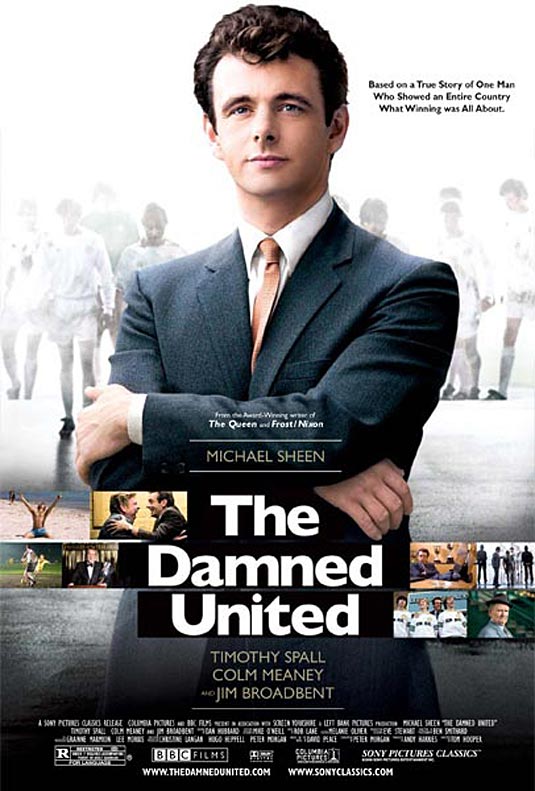 The Damned United stars Michael Sheen (The Twilight Saga: New Moon) in another historical (and humorous) role as Brian Clough, short-lived 44 day reign as manager of the English football team, Leeds United. Watch the trailer here.