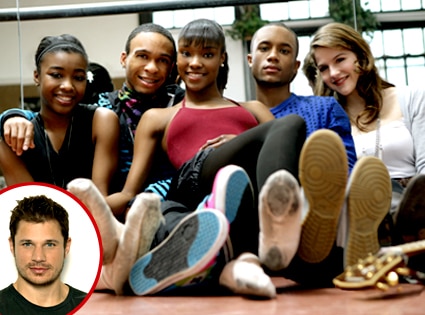 You'd think after starring alongside his now ex-wife, Jessica Simpson, in Newlyweds: Nick & Jessica, Nick Lachey would have had it with reality television.
But this time, he's not showcasing his private life.
Lachey is the producer and creator behind Taking the Stage, a 10-episode series on MTV (premiering March 19) that follows five students at Cincinnati's School for the Creative and Performing Arts. Lachey, along with Sarah Jessica Parker and Carmen Electra, are among the Fame-like school's former students.
"I saw these shows that MTV does, whether it is Laguna Beach or The Hills and they're very, very glossy and glamorous "rich kids in southern California," Lachey tells me. "I thought, 'That's not really representative of the entire country.' "
Taking the Stage, Lachey promises, shows "kids from a very urban environment and a very gritty environment."
In other words, he says, "the antithesis of what you saw with Laguna Beach."
More: E!Online