The Forgotten (ABC)
Premiere: Tuesday, Sept. 22, 10-11 p.m.
Time-Slot Competition: The Jay Leno Show, The Good Wife, Sons of Anarchy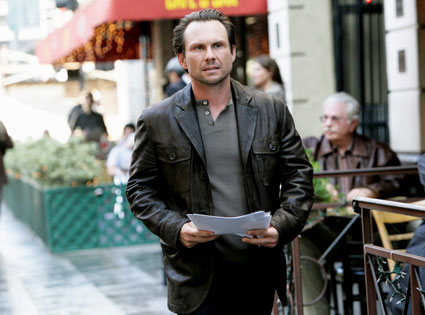 Cast: Christian Slater, Michelle Borth, Heather Stephens, Bob Stephenson, Anthony Carrigan, Rochelle Aytes
Status: We've seen 10 minutes of the reworked pilot.
What's The Forgotten all about? Should you watch? Read on...
Everyone wants to give the Boy in the Box a name and/or identify the hundreds of mysterious people in coroners' unidentified persons databases (link NSFW or for anyone without a gut of steel), but just the same, ABC's new drama The Forgotten, about a group of amateurs devoted to identifying John and Jane Does, seems like one of the weaker crime-procedural premises in recent years. (Well, that's assuming we don't count Past Life, Fox's midseason series about crime solving via past-life regression. Oy.) Don't get us wrong, we love procedurals, and we'll watch almost any half-baked crime show on TV, but this is getting ridiculous.
Separate from a potentially flimsy premise, The Forgotten is clearly in flux: ABC has not released a full pilot for review, and Christian Slater was added in to the cast at the 11th hour.
It's hard to say if this latest Jerry Bruckheimer-produced show will be a paragon of excellence, just tolerable or downright terrible, but for the time being, we're being cagey about committing to an hour a week with The Forgotten.
The show creators insist the series is not depressing, and executive producer Lukas Reiter says, "There's a real opportunity for the group [of volunteer detectives] to be giving meaning to the lives of people who are nameless, by telling their story. It really validates their existence." We'll see.
Verdict: Pass
Source: