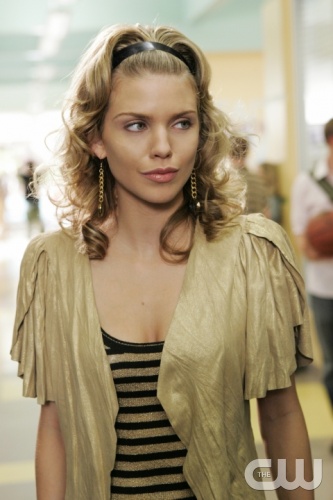 *Spoiler included for "Games People Play"*
Well, it's about time, 90210. For goodness sake, get dramatic already. Okay, so 90210 has been fantasically teen-dramatastic since it began, but this week's "Games People Play" brought the kind of drama real high schoolers actually experience... and then some!
Most high schoolers don't experience their new friend who's found out they're with her ex then flying in their ex just to mess with their head and make out with him... yeah, I'm confused. But oh, what a joyous average high school experience it is to screw over a friend over a guy, get screwed over by a friend for a guy, and not realize what a gigantic mess of hurting everyone you've gotten into until far too late... but luckily for the likes of Naomi and Annie, right when they were realizing how hurt they were and how much they actually hurt each other, their shared estranged brother showed up!
But hot brother drama aside, what did you think of Naomi's little birthday games? Did Annie deserve everything she got? Can they call it even after a little more reasonable discussion, or should we declare a winner and call it over, or does this mean all-out war?
Photo courtesy of cwtv.com