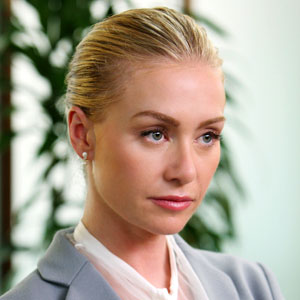 Watch out Massive Dynamic, you have some new competition in town. They may not have mechanical arms or be able to bring the dead back to life, but they can weaponize pumpkins and freeze people.
ABC's new comedy contender about corporate scientific America, Better Off Ted, finally premiered last night on ABC. The hilarious cast, including Private Practice's Jay Harrington and Arrested Development's Portia de Rossi proved to be pretty entertaining, don't you think?
No, really, what did you think? Did you dig it? Or are you better off not watching Better Off Ted?
Take the Save It or Sink It poll on E!Online and leave your comments below!
Source:
E!Online, Watch with Kristin - Save It or Sink It: Better Off Ted