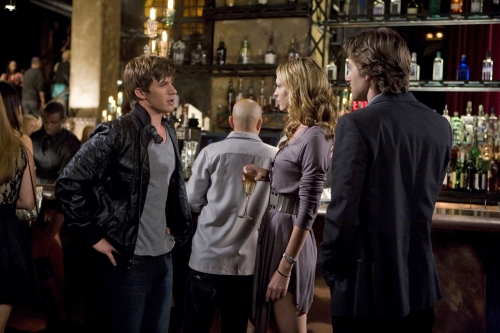 I think this may have been the best epi all season...interestingly enough, Naomi wasn't prominently featured, hmm...unfortunately, though, her annoys-the-h*ll-out-of-me sister was shown more than I would have liked, and I'll be glad when Liam exposes her a** for the phony, lying manipulator that she is.
Oh, and a round of applause for Debbie exposing that psycho Sasha and handing her walking papers...I think I was literally clapping on that part. I do think she should have told Dixon the truth, though, and that misstep will come back to bite her in the butt later...
Other Thoughts:
I don't like Teddy...he's just fake...
Considering her interaction with that crazy she's got for a bf, I guess Annie's on her way to becoming a mentally-abused druggy. On a somewhat positive note, though, I guess it'll give her the opp to bond with Adrianna at some point...poor Ade : (
What did you think about the turn of events in this epi?