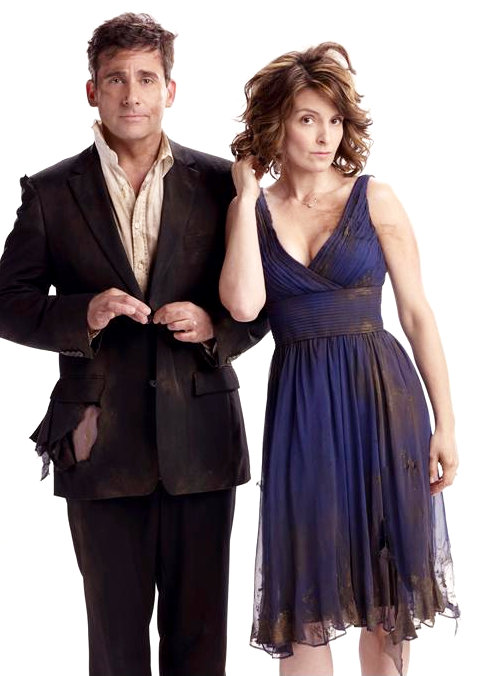 In ripped clothing and covered with dirt; that is the look that Steve Carell and Tina Fey are sporting for the first promo photo of "Date Night" from USA Today. In the romantic comedy movie, the two comedians are portraying a couple who is trying to reignite old spark, but gets into one hell of a disaster date night.
"They are a very normal couple with two kids who are sort of worn down by the exhaustiveness of their life and are jolted by the fact that a couple they know, good friends of theirs (Mark Ruffalo and Kristen Wiig) who seemed to be fine, are now getting divorced," Fey talked about the essence of the movie during a shooting break in May. "It prompted them to have this evening out."
Her co-star Carell chimed in, "They're an average couple with a nice house and a seemingly nice life." He added, "And for all intents and purposes, it is. Ultimately, it's there for them to discover that it is. But like anything, you get used to patterns and the sameness of things and lose a perspective on your life."
"Date Night" revolves around a bored married couple, Claire and Phil Foster, and one glamorous night out on the town. But, the date night they planned turn disastrous when it leads to a real case of mistaken identity, a Mob effort to kill them and an Odyssean getaway through New York City's nightscape. Directed by Shawn Levy, this 20th Century Fox movie will open wide in U.S. cinemas on April 9, 2010.