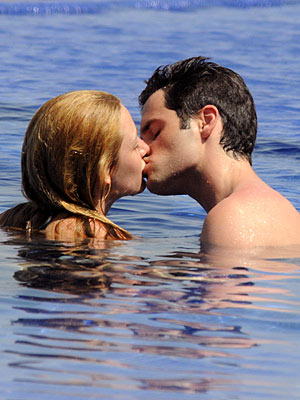 Hey all you gossip girl lovers,so this week i've decided to write about the last episode"much i do about nothing".
Ok.so its finished?im gutted obviously,let me know that you thinks coming up in the next season.
Blair and chuck are clearly going to get together once there officially adults but how about Amelia?come on chuck could do far better than her.Like seriously that guy blair most likely hooked up with knowing her new found slag antics was nice but owayy love you've got chuck what more could you ask for?
Dont you just love rufus and lilly there adorable shame she's now with chucks dad erghhh it nocks me sick but i'd soon love him if chuck wanted me to.
Oh we mustnt forget serena and nate ohhh there lovely and they clearly go together and let me just end this once and for all chace crawford is so totally gay? like seriously he even addmitted ittt,,shocked much? He's melted all girls hearts but now apparently its boys who melt his .
So heres a task for all you guys.instead of me doing alll the talking for once im going to ask you to do me some.
I want all you to write me at least one paragraph on why gossip girl inspires you to just want more more and more and i'll write my view to those back.
Once againn you know you love me xoxo the future gossip girl :)
READ MORE: