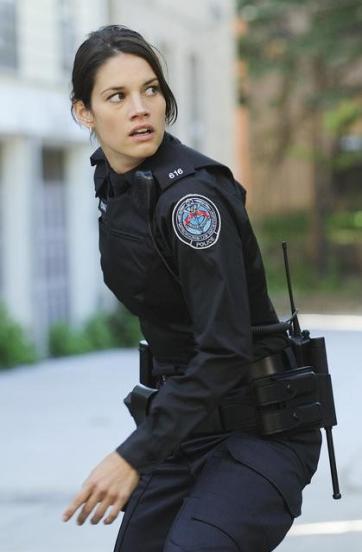 The tension and the cliches were flowing this week on Rookie Blue.
The one thing missing? The suspense.
On "Mercury Retrograde," the show did its best to establish McNally and Swarek as its Meredith and McDreamy, but the relationship felt rushed. We started the hour with the latter peeved at the former for ruining his undercover sting - and concluded it with the former turning away from a kiss with the latter.
That was a pretty drastic 180, simply because Andy proved she could be a decent cop.
The episode was also filled with every cliche in the book: Andy tries to bust open a door and it doesn't budge; a warrant is actually a Chinese food menu; heck, even the criminals use unoriginal taunts, asking each other if they "smell anything" when the police walk in.
To Read More Click Here.