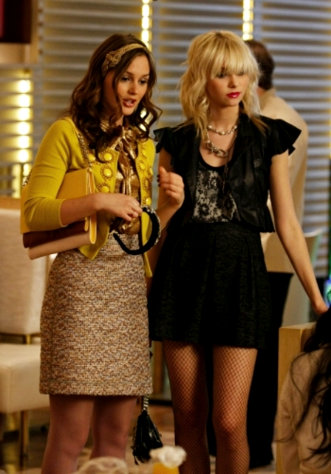 The fight for the new Queen throne is given a sneak peek via the just-released "Gossip Girl" clip. With the seniors' graduation approaching closer, the Mean Girls are looking for someone to replace Blair and they are challenging Jenny to throw her hat in the ring.
The season finale of "Gossip Girl" is scheduled to air Monday, May 18. Some scoops regarding Jenny's fate in the episode have been thrown out, hinting that she will take the chance to rule the school although reluctantly. Also, she will get an unlikely competition for the queen title from someone who once also "threatened Blair's own ascension".
In another development, Gossip Girl decides to liven things up at the Constance Billard and St. Jude's graduation by sending out a shocking and damaging email blast in the midst of the commencement ceremony, stirring Serena to come up with a plan of attack.
Lily and Rufus struggle to repair their relationship after Lily's betrayal. Their long-lost lovechild, Scott, will appear for the first time in this episode, played by actor Chris Riggi.