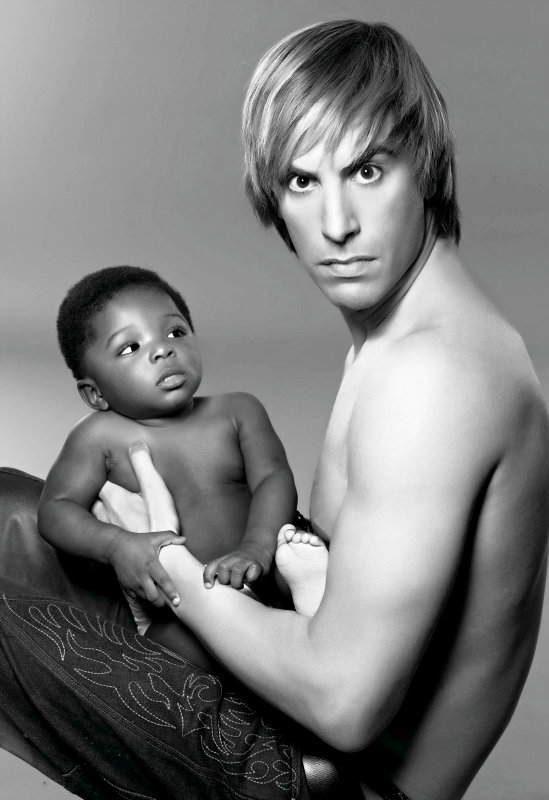 Gearing up to the July 10 release of "Bruno" in the U.S., Universal Pictures has presented a brand new clip for the forthcoming comedy. Nearly a minute long, the clip serves to give out an extended preview of the talk show scene often appearing in the film's previous promo videos, displaying the time Bruno comes to a talk show whose audience is almost entirely African-American.
The snippet begins with a question from the host about how Bruno finds his African-American son, which is quickly responded by the gay fashionista with a shocking answer. Asked further what he swapped the baby for, he states that it is for an iPod, igniting a rage within the audience. Bruno then explains that the iPod he used for the trading is not an ordinary stuff.
"Bruno" comes from a character created by Sacha Baron Cohen in comedy television series "Da Ali G Show". Directed by Larry Charles, this movie takes the format of "Borat" and is said to highlight the interviews between the eccentric gay Austrian fashion reporter and unsuspecting guests.
Earlier, it was reported that a scene from the movie which has a reference to the late Michael Jackson has been cut off out of respect to the King of Pop's mourning family. The scene involves Michael's older sister, La Toya Jackson, and reportedly sees the fictional gay Austrian fashion journalist creating a pretext to copy Michael's telephone number from her BlackBerry.