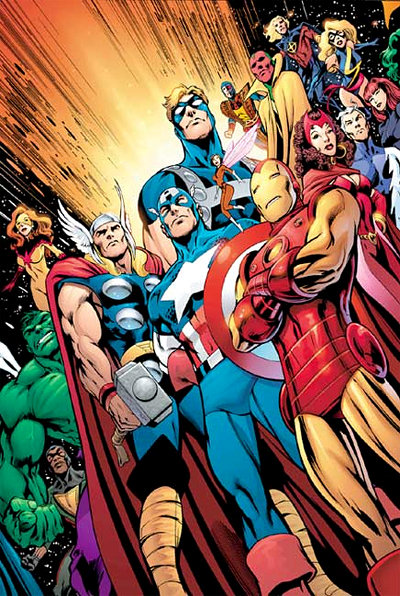 Director Jon Favreau has pointed out earlier that it would be hard to mix Thor and Iron Man for "The Avengers", but comic book writer Brian Michael Bendis recently expressed his belief that it could be done. To MTV, the man who launched "New Avengers" series shared the advice he's giving the Marvel movie team for the matter.
"My advice is, has been, and will be, that much like the comics, you look at movies like the 'Oceans' movies that have all these different flavors, you put the flavors together and you cook 'em," the 42-year-old artist responded when asked about the mixing of Thor's supernatural world and Iron Man's reality-based universe. "It absolutely can be done."
"Look at 'The Great Escape' or other movies that have all these big elements to them, and even elements that don't seem that they would fit can rub up against each other in a very excellent way," Bendis furthermore elaborated. "They really can create something you wouldn't even imagine you had before."
Earlier, Favreau has shared his concern over "The Avengers". He said at the time, "It's going to be hard, because I was so involved in creating the world of Iron Man and Iron Man is very much a tech-based hero, and then with 'Avengers' you're going to be introducing some supernatural aspects because of Thor. How you mix the two of those works very well in the comic books, but it's going to take a lot of thoughtfulness to make that all work and not blow the reality that we've created."
"The Avengers" will bring together the superhero team of Marvel Comics characters for the first time ever, including Iron Man, Captain America, Thor and more, as they are forced to band together to battle the biggest foe they've ever faced. Robert Downey Jr., Don Cheadle, Samuel L. Jackson have been announced as part of the film's cast. Planned to be released in the U.S. on May 4, 2012, the script will be provided by Zak Penn.