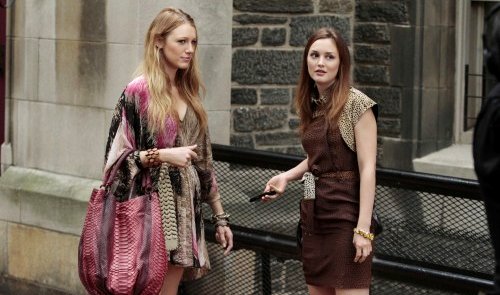 Even though Gossip Girl has always been a little brighter and glitzier during the summer episodes, I must admit things get a lot more interesting once everyone's back in good ol' NYC. After all, a new school year means a new reputation -- or in some cases, a chance to ruin the reputations of others.
In the latest episode, "The Undergraduates", Gossip Girl's website gets a facelift, giving our favorite Upper East Siders heaps more to gawk at -- and fight about.
Don't Let Me Get Me
While Chuck continues to keep the sordid details of his life under wraps, he prepares to introduce Eva to his family. When Blair runs into Eva trying on dresses for this week's dramatic event, Fashion Night Out, she tells Eva that Chuck will leave her soon (and not-so-subtly calls her a peasant). So Eva decides to back out on meeting the family until Chuck assures her that Blair is, in fact, the devil and that Eva shouldn't listen to a word she says.
To Read More Click Here.