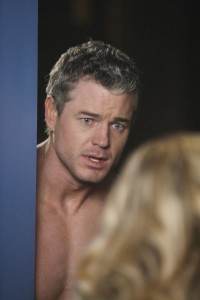 Grey's Anatomy has been on hiatus for a few weeks, but new episodes will resume on April 29. Below are promo photos and a synopsis for the episode.
SLOAN RETURNS, GIVING BIRTH TO A SON, AND MARK MUST DEAL WITH THE REALITY OF HIS GRANDSON'S PENDING ADOPTION, ON ABC'S "GREY'S ANATOMY".
To Read More Click Here.