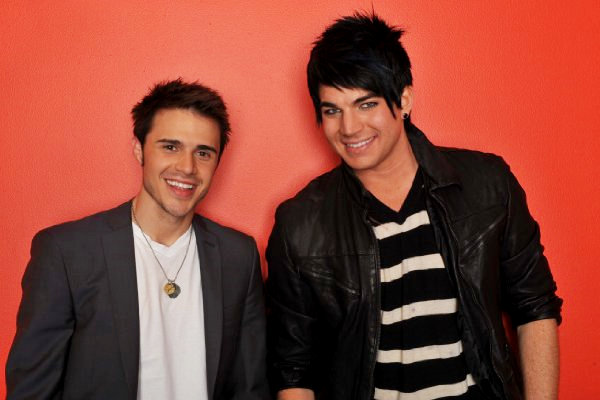 Tuesday, May 19 would be the last chance for Adam Lambert and Kris Allen to prove to America why they deserve the title of "American Idol". The final showdown required them to sing three pieces, one picked by producer Simon Fuller, one chosen by themselves from one of the songs they had performed in the season, and another one is the winner's song which is co-written by judge Kara DioGuardi.
Kris won the coin toss last week, and he chose to go second. The show begins with Ryan Seacrest naming the final two "The Acoustic Rocker" versus "The Glam Rocker". A montage of them talking about their journey from the audition to the last stage was played before the performance.
Adam began his set with the song that had garnered him a big applause before, "Mad World" by Tears for Fears. Randy Jackson said it was an A plus performance. Both Kara and Paula Abdul raved on the performance but Simon Cowell said, "It was a little bit overtheatrical."
Kris sang Bill Withers' "Ain't No Sunshine" with piano on and ended it with a falsetto. Randy deemed it Kris' best performance of the season. Kara said, "If you can't feel a Kris Allen performance and he doesn't move you, there's something wrong with you." Paula loved the performance and Simon said, "When your name was announced last week, I wasn't sure that America had made the right choice. I absolutely take all that back now after that performance." Simon then declared the first round belongs to Kris.
To Read More Click here.