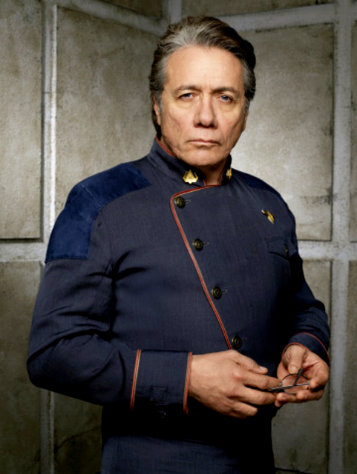 With three more episodes to go "Battlestar Galactica" is revealing more and more about the disturbing truth. Apart from losing more crew after Hera, it is revealed that Galactica is dying. The episode will run March 6 on Sci Fi.
The show will wrap up its entire series in a three-hour event on March 20. Coming out to speak of the final hours, Katee Sackhoff who plays Starbuck emphasizes that there's always people assuming that she could still be a Cylon. "I'm just going to go ahead and let them believe what they want because there's nothing I could say that's going to convince anyone otherwise," she said to Hero Complex.
Recently there has been a talk that Universal has been in negotiations with Glen A. Larson to write and produce a big-screen version of the series. It is however, will not be a stretch of the series but rather made in a new medium. The studio is expected to make an official announcement in the coming weeks.
To Watch The Preview Click Here.